MG FACTS
by Marriott_Guy
During the mid 1980s, just about everyone was hopping on the video game bandwagon after Nintendo's extremely successful Famicom / NES system. Among these new players included the British Broadcasting Company (BBC). Though at first glance this may sound like an odd marriage, the BBC was no stranger to the electronics field. Partnering with the Acorn Computer Company, they developed a relatively successful line of computers known as the BBC Micro with the first in the series debuting in December 1, 1981. Their entry into the console world was the BBC Bridge Companion.

The BBC Bridge Companion is exactly what you would think - a gaming machine for teaching the card game bridge. The system was developed by Andrew Kambites, an avid bridge player who sought to capitalize on his computer programming background and his passion for the game. The console was released in 1985 and was exclusive to the UK market.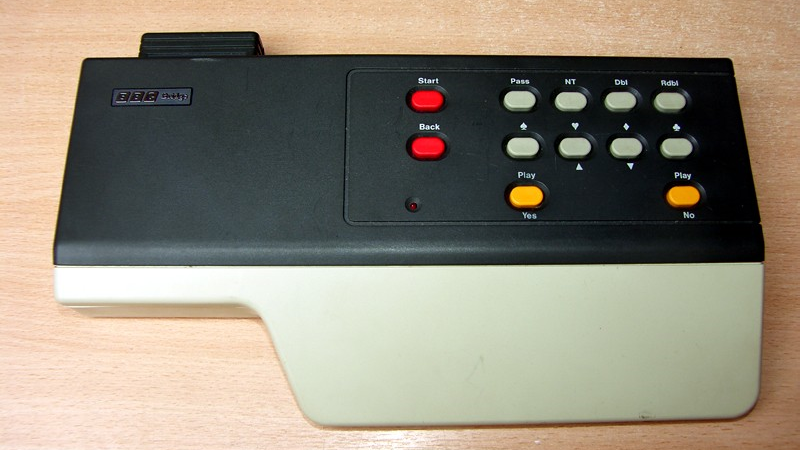 A total of nine (9) game cartridges were released, with each providing an interactive tutorial on various aspects of the game of bridge. Players controlled the action via keypad that was integrated into the top of the system. For some odd reason, the cartridge slot is located on the back of the system. A power jack and RF output are the only other interfaces. The console is powered by a Zilog Z80 A (8-bit) CPU with a Texas Instruments TMS9129NL video controller. The console generates an eight (8) color display with primitive audio.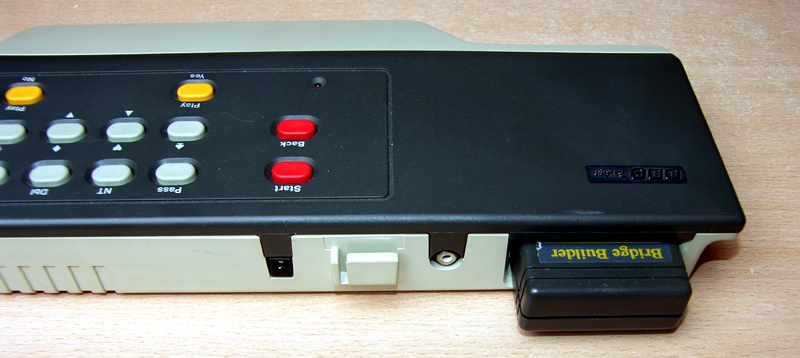 The BBC Bridge Companion saw a limited release in the UK with only one version having been released. This obscure system slipped underneath our radar until a fellow gaming enthusiast from across the pond brought this to our attention. A great oddity in the history of the video game console.