DW FACTS
by Dark Watcher
Magnavox's answer to the Atari 2600, The Odyssey² was released in 1978 to compete with the new gaming monster. The Odyssey² wasn't as powerful as the Atari 2600 (it was slower, had lower resolution, and supported only one sound channel compared to the 2600's two) . However, Odyssey² graphics were sharp with no trace of the screen flicker which sometimes plagued Atari 2600 games. Unlike any other system at that time, the Odyssey² also included a full alpha-numeric touchpad keyboard, which was to be used for educational games, selecting game options or programming. This was a major selling point of the system.

Because of limited third party support most games were copycats of arcade titles released on Atari 2600. One game in particular generated lawsuits by Atari because of similarities to Pac Man. The Odyssey² still managed to sell millions of consoles and was more popular in Europe where it was also called the G7000 Videopac.

FACT: Probably the most interesting thing about Odyssey² software was that almost all the games were written by one man. Ed Averett, a former Intel salesman who started writing all the Odyssey² games after the other Magnavox designers simply ran out of ideas, wrote twenty-four games in four years.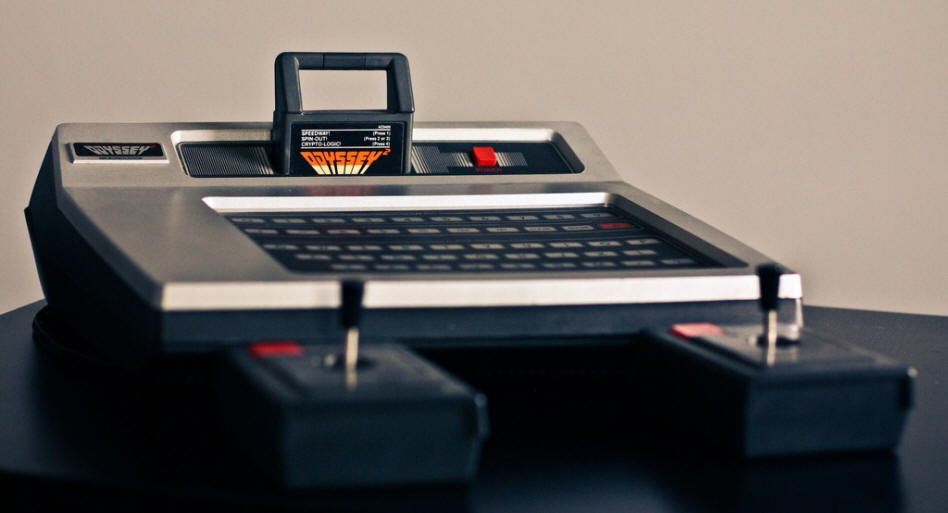 Image courtesy of JunctionEight